5 places to go in Maharashtra for a monsoon vacation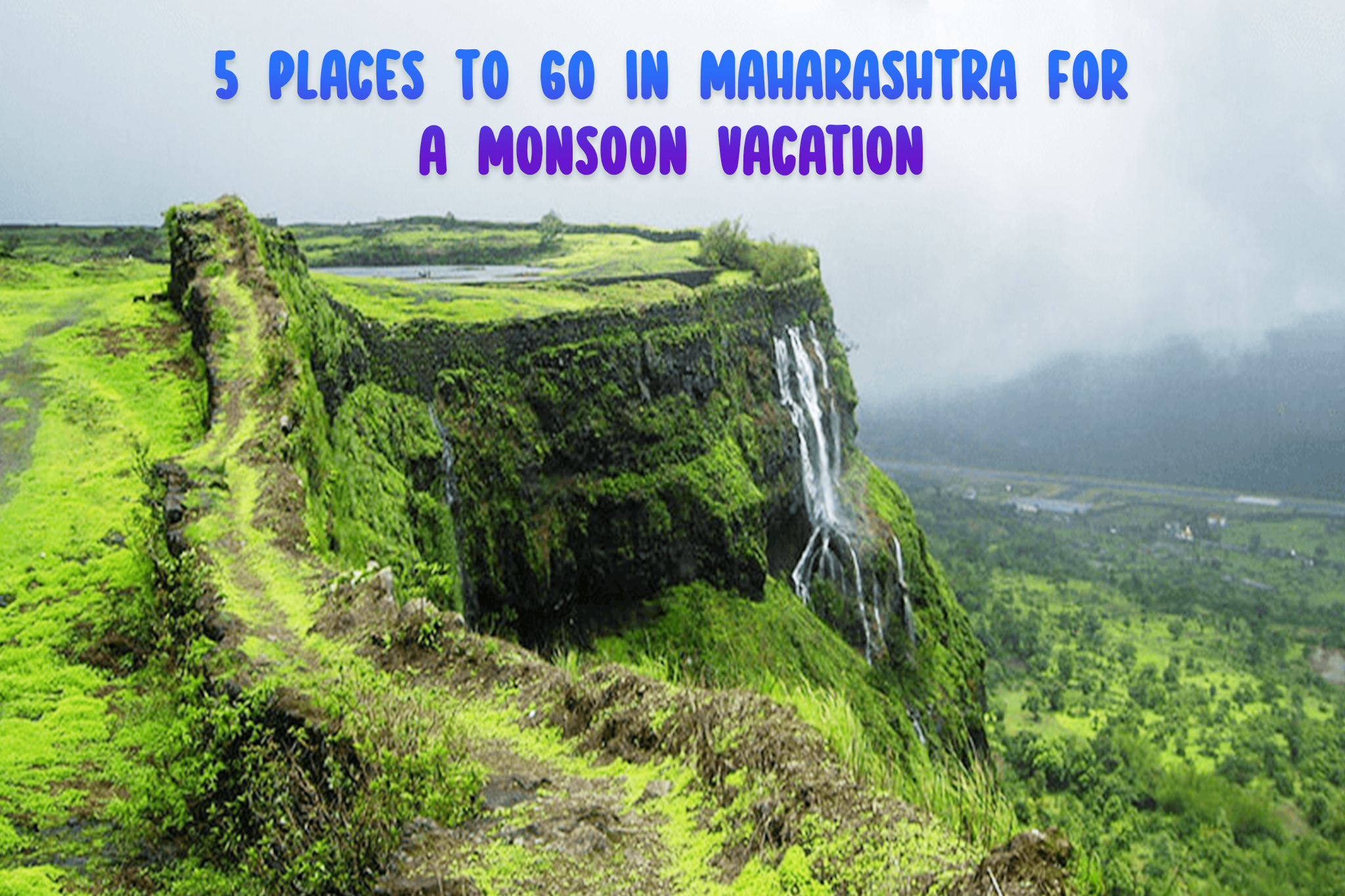 The season of rain is the most beloved season of the year, full of greener surroundings, earthy fragrances and chilly winds. The magic season of monsoon makes it prettier and urges us to have a vacation. The rain rejuvenates nature hence making it a delightful experience throughout the season. The lush greenery, rain and clouds over your head all soothe your mind and soul.
One of the perfect monsoon gateways can be many places in Maharashtra. Well, if you are a native of Maharashtra or finding a place to spend in the arms of enthralling nature, Maharashtra is a perfect place. You can visit many places apart from the beaches and soothe your soul with the beauty of nature.
Here is a list of 7 places you can visit in Maharashtra during the monsoon season:
1. Lonavala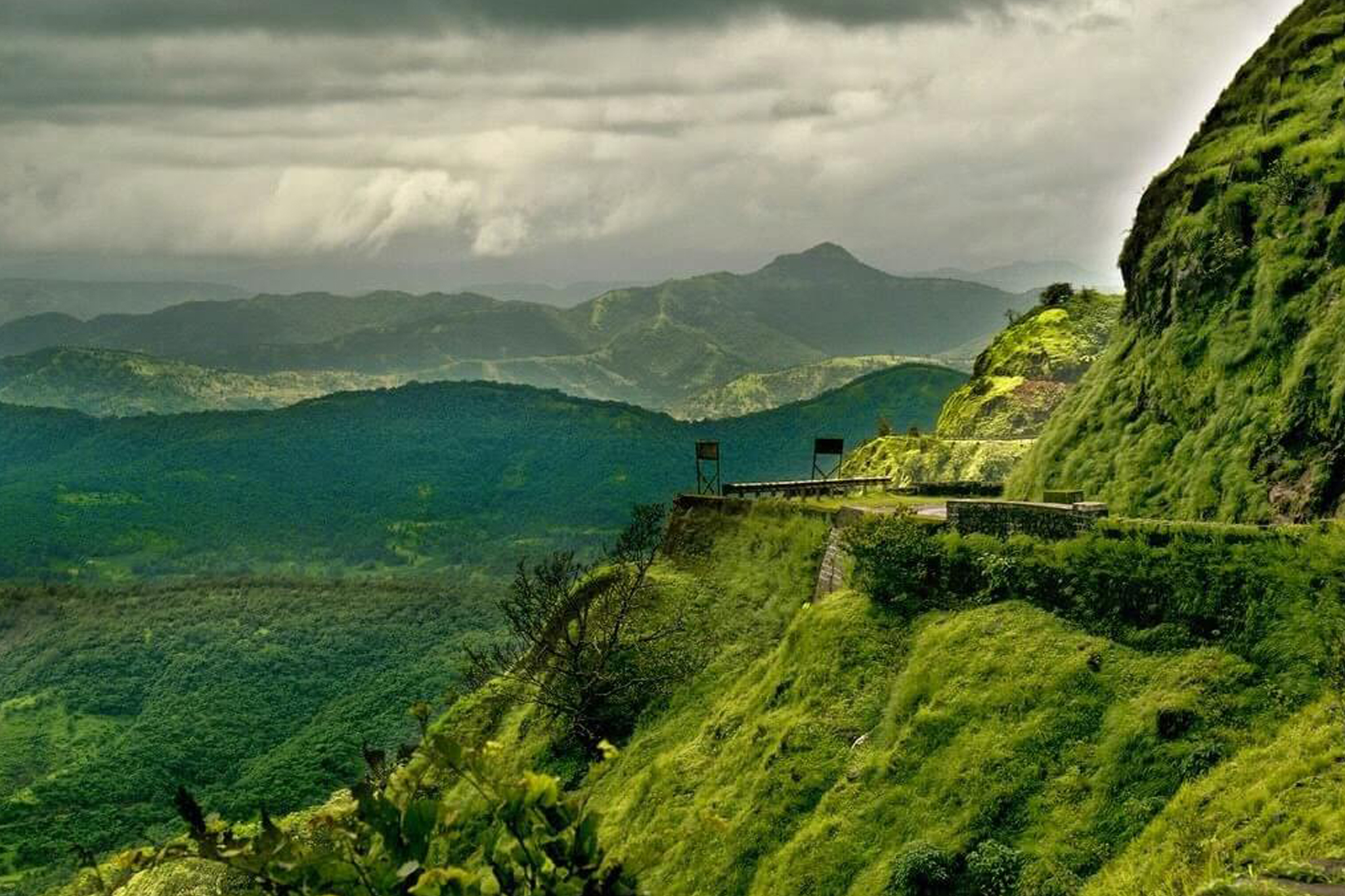 One of the most scenic places in Maharashtra and yet the beauty of this place can be truly witnessed during the monsoon season, Lonavala is truly a paradise for a one-day trip. You can witness the beauty of western ghats along with ample waterfalls. The city of Lonavala is also known as the 'City of Caves' and you can experience the most spectacular settings that include luxuriant green valleys, remarkable caves, serene lakes and stunning waterfalls. Having a tropical climate, you can eyewitness the true beauty of this city during the monsoon and winters.
2. Mahabaleshwar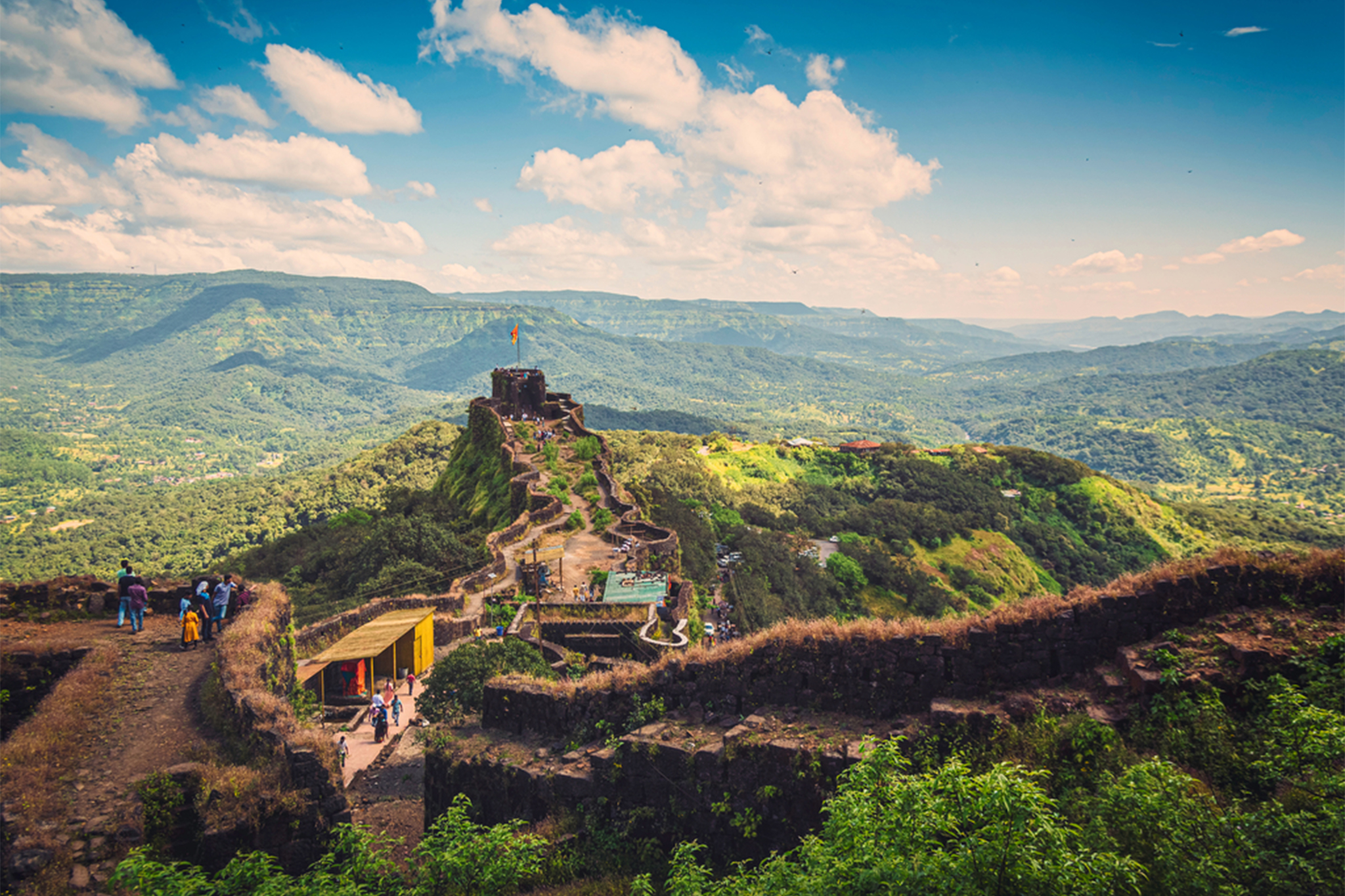 One of the most soothing places in Maharashtra is Mahabaleshwar. You can visit Tapola in the Mahabaleshwar region to experience the best of monsoon. It gets prettier and greener during the rainy season. Also, you will experience a lot of waterfalls as the season of rain gives birth to ample waterfalls in the region, making it a soothing experience. The misty weather, cold breeze and the shower from nature will relax your mind like never before. It is a must-visit place in Maharashtra, especially in the monsoon season.
3. Alibaug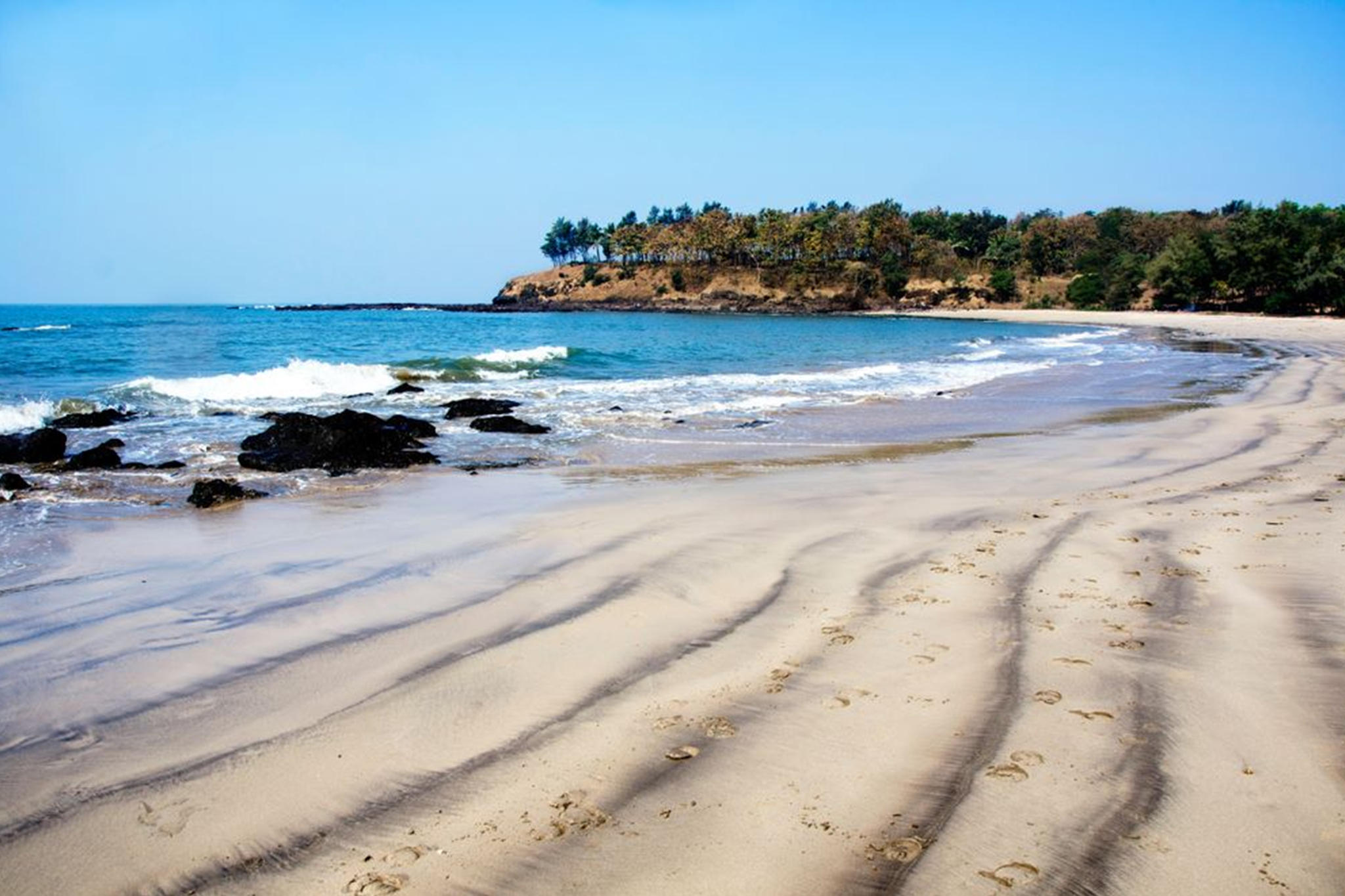 One of the top places to visit near Mumbai during the monsoon is Alibag. You cannot get enough of the scenic beaches, architecture and beauty of the environment here. You can visit Kulaba Fort, Andheri Fort, and Murud-Janjira Fort, where the architectural of these forts are breathtaking. Also, you can visit Nagaon Beach, Alibaug Beach, and Varsoli Beach in Alibaug. These beaches are known for their scenic beauty and mesmerising sunset. The turquoise water and lush greenery make it a picturesque place, especially during monsoon. It is a 2-3hours drive from Mumbai with 98kms and 141 km from Pune. Also, apart from the monsoon season, you can visit Alibaug via ferry from Gateway of India, which takes approximately 45mins to reach Alibaug.
4. Panchgani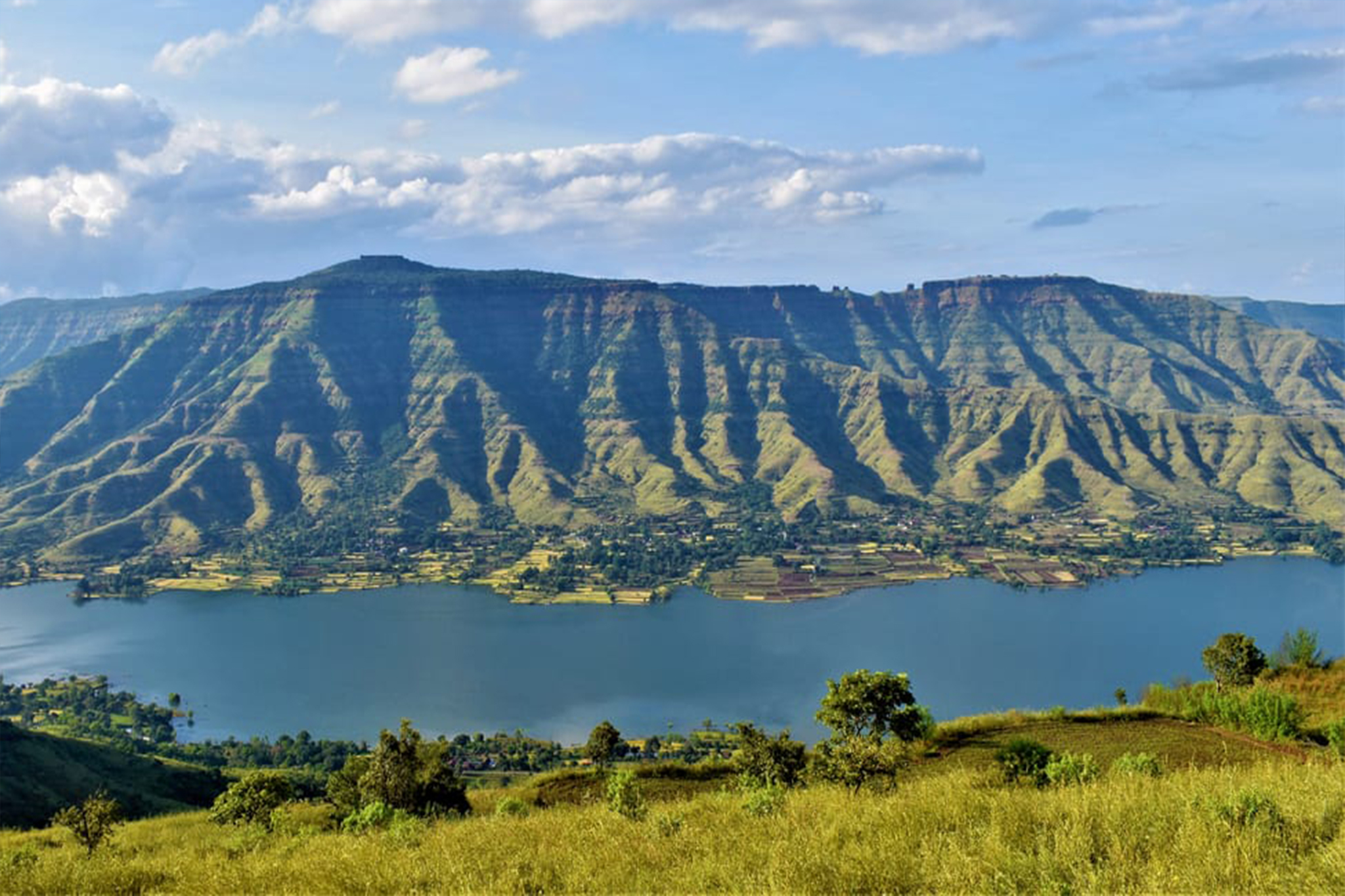 Also known as a place of five hill stations, the Panchgani is a mesmerizing place to visit throughout the year, but especially during the monsoon season. The city with its exciting viewpoints, temples, lakes and gorgeous water bodies gets better with the onset of the monsoon, which can be seen in the lovely breathtaking views around. You can visit places like Mount Malcolm, Mahabaleshwar Temple, Panchganga Mandir, Wilson Point, Sydney Point, Table Land, Venna Lake, Lingmala Falls, Dhom Dam and Bombay Point while spending your weekend in Panchgani.
5. Harihar fort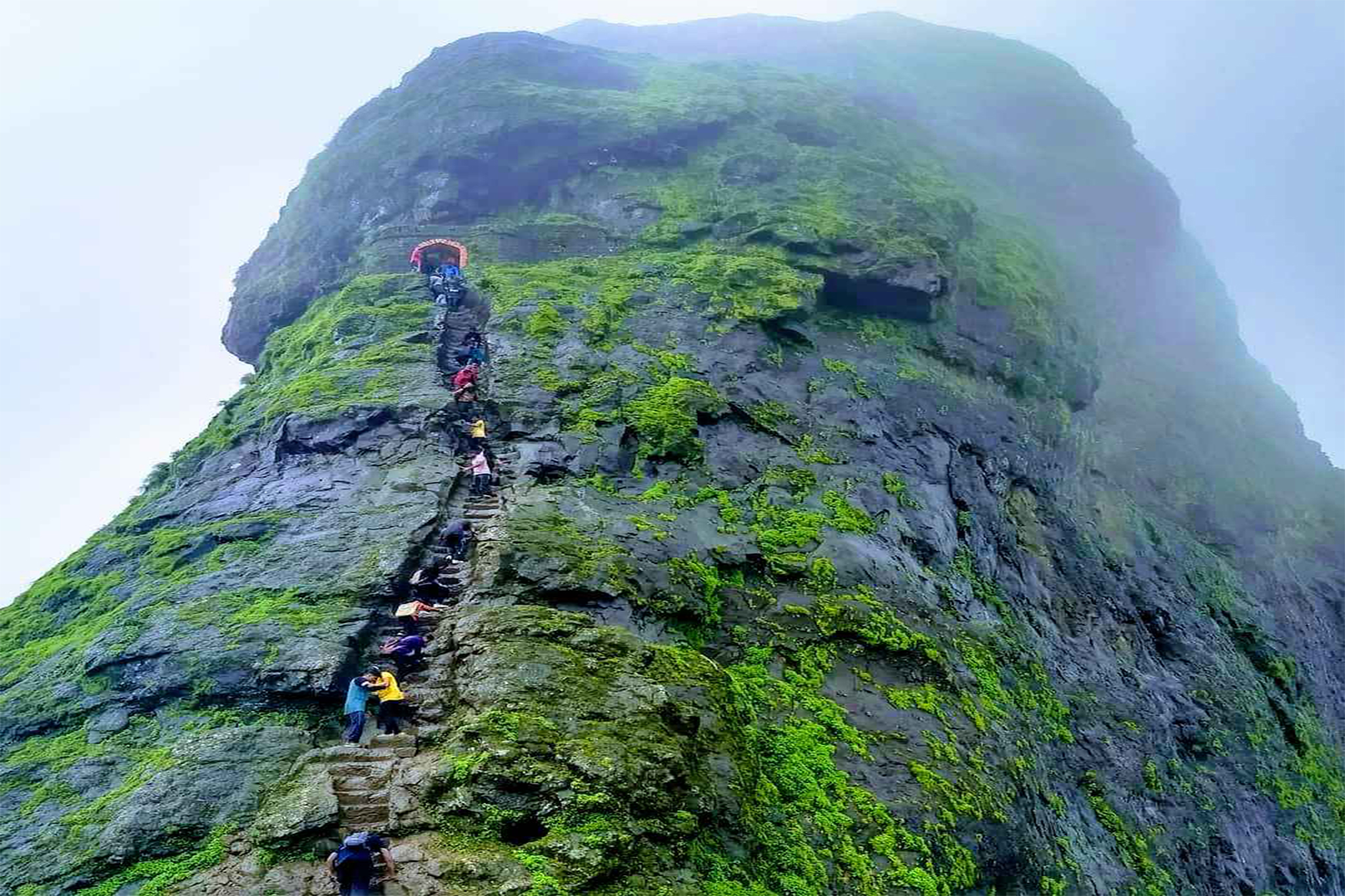 Harihar Fort is located near Nashik, is a lush green fort located amidst the western ghats. The most interesting thing about this fort is that it lies at an altitude of 3,676 ft from sea level. The attraction of Harihar fort is the iconic steps to the top of the fort. It is almost 80 degrees vertically inclined. You can trek to this fort as it is one of the most iconic treks in Maharashtra as well as in India. It is worth every step as you move ahead.
The view from the fort is beautiful. You can see many forts and peaks such as Bhaskargad or Basgad, Anjaneri fort, Brahmagiri and Utwad fort from the top.
6. Lohagad fort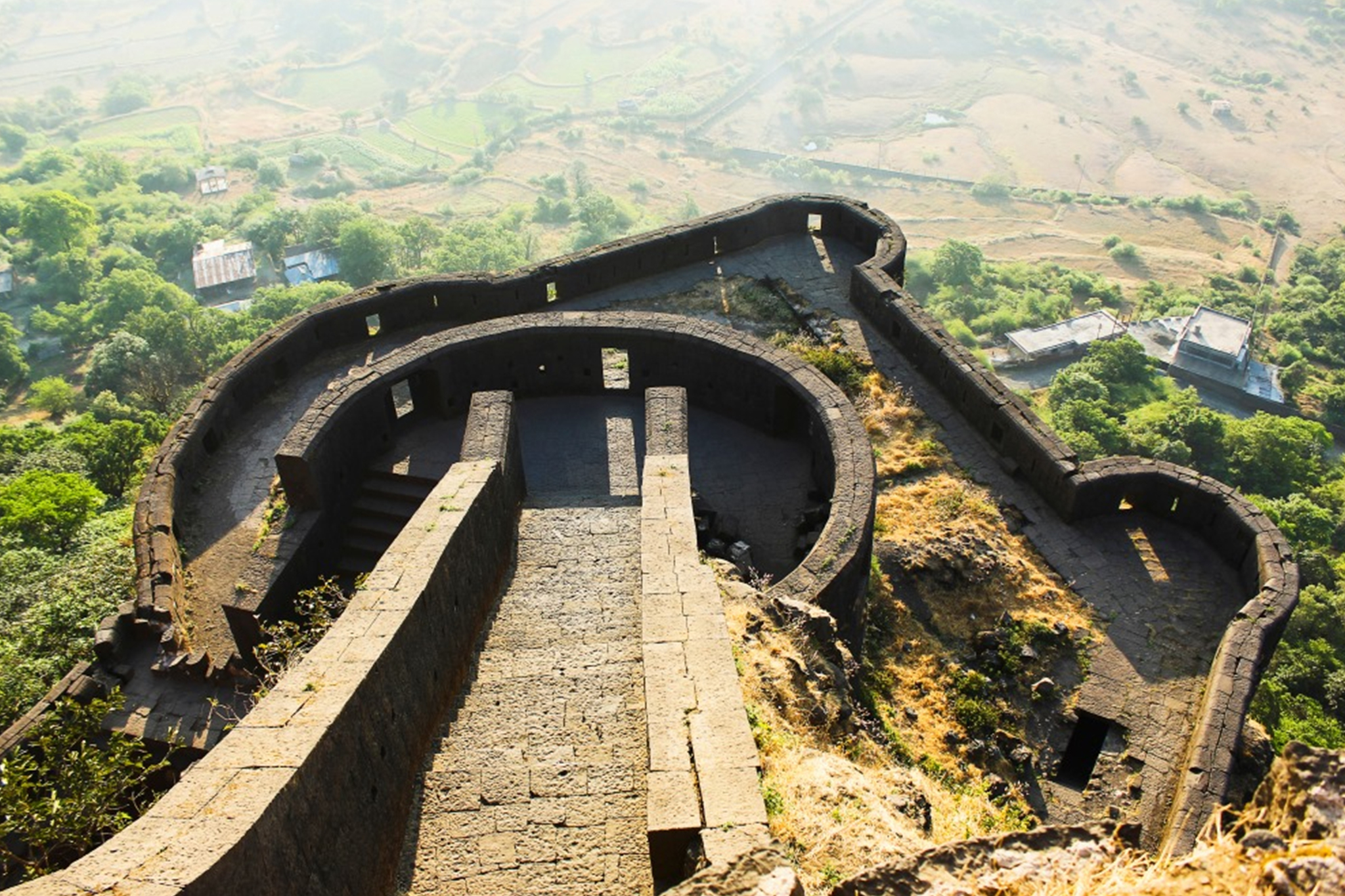 A perfect place for you and your family or friends, you can experience a one-day trek to Lohagad fort. Interestingly, this fort rises to an elevation of about 3,388 feet high and is located near the hill of Lonavala and Pune. Also known as the iron fort, the Lohagad fort has great historical stories. It was under the Mughals and Marathas for quite a few years. It is known for its scenic beauty, historical significance and archaeological beauty. You can experience an abundance of waterfalls during the monsoon season.
It is a must-visit place during the monsoon season, but be careful during hiking as it gets slippery during the rainy season.
7. Bhimashankar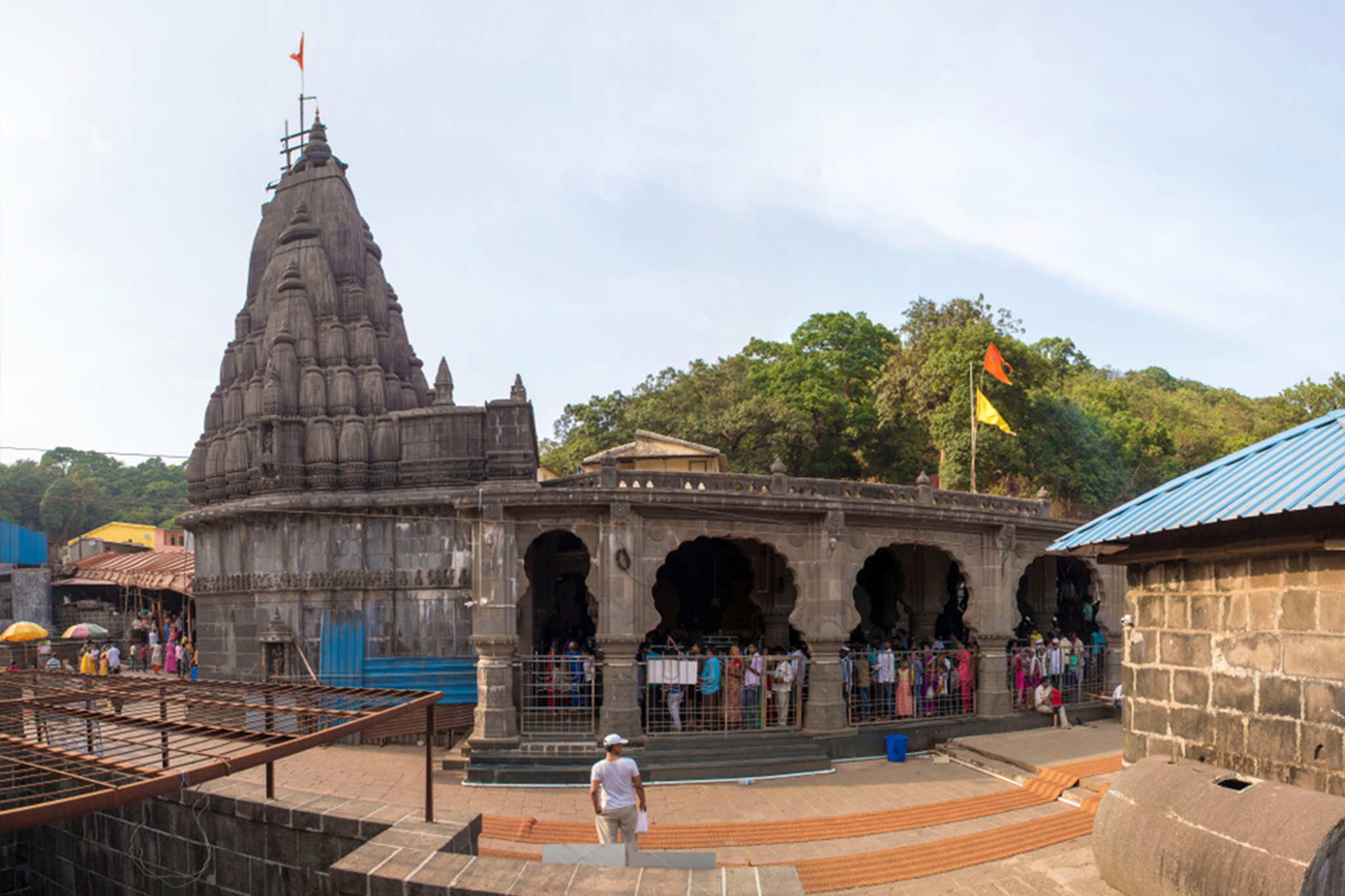 The ghat region of the Sahyadri Hills, near Pune, is a picturesque place to visit, especially during monsoon. The abundance of flora and fauna makes it greener and prettier. It is certainly a must-visit place, especially during rains as you will experience an awestruck moment of 50 shades of greenery. Bhimashankar is easily accessible by road and you can easily reach here from Mumbai or Pune with a distance of 220km, 5 hours drive from Mumbai and 110km, 3 hours drive from Pune.