7 places you can't afford to miss on your ladakh trip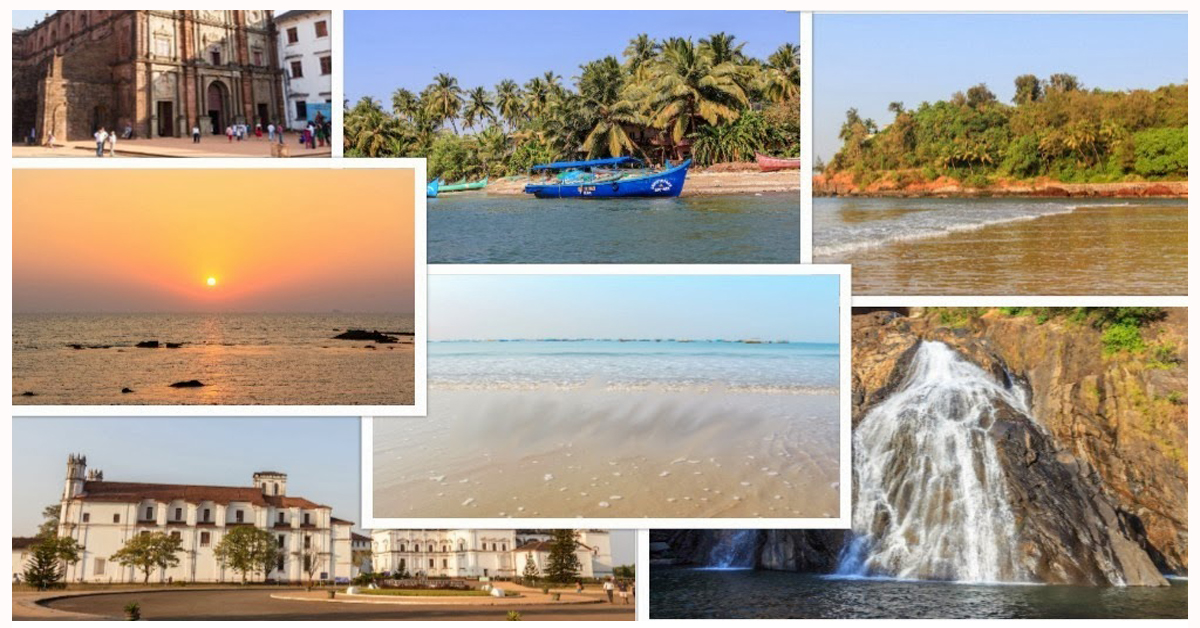 The dreamly land of every traveller is to visit Ladakh once in his lifetime. The impeccable beauty of the cold desert of India is incredible. The land of several high mountains, Ladakh lies in the northern-most region of India. The scenic mountains are worth a visit. You can travel to Ladakh via aeroplane or by road as there is no train availability.
You can visit Ladakh by aeroplane, train and by road. The closest airport to Ladakh is Kushok Bakula Rimpochee Airport in the city of Leh. The nearest Railway station is Jammu Tawi station which is about 700 km from Leh, from where you can either hire a taxi or travel by bus or rent your own vehicle. .
The best time to visit Ladakh is during Summers, where you can even experience snowfall at some passes like khardung pass, baralacha la pass and even visit the World's highest motorable pass which is Umling La Pass. It is well said that the toughest roads and harsh climates are the essence of memorable trips.
Here are 7 things you can't miss on your trip to Ladakh:
1. Biking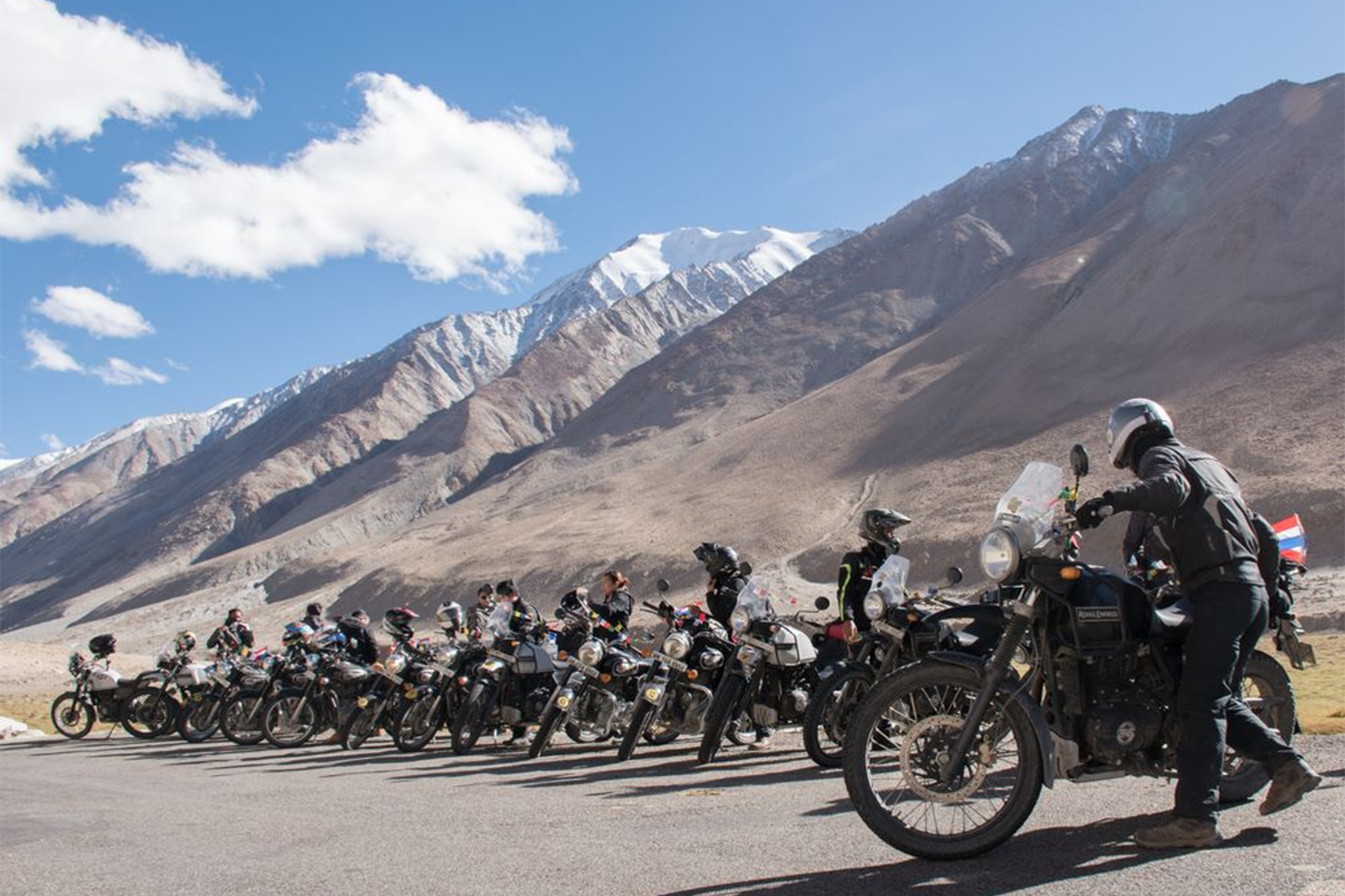 You can rent bikes from Manali to Leh, Ladakh. The rent is nominal ranging from Rs. 800-1000. It is one of the most adventurous ways to reach Ladakh as you will experience different terrains, off-roading, different weather conditions all on a two-wheeler. But you will experience the real beauty of the city through biking to Ladakh.It is a once in a lifetime experience which everyone should try once.
2. Pangong Lake
The bollywood movie; three idiots shooting location, Pangong Lake is the highest salt water lake in the entire world, located at a height of 4350 metres above sea level. It's crystal clear blue coloured water is astonishing and one can never get enough of it.Its beauty will mesmerise you and even spending a few minutes will calm your mind, filling your heart with peace and tranquillity.
3. Khardung La Pass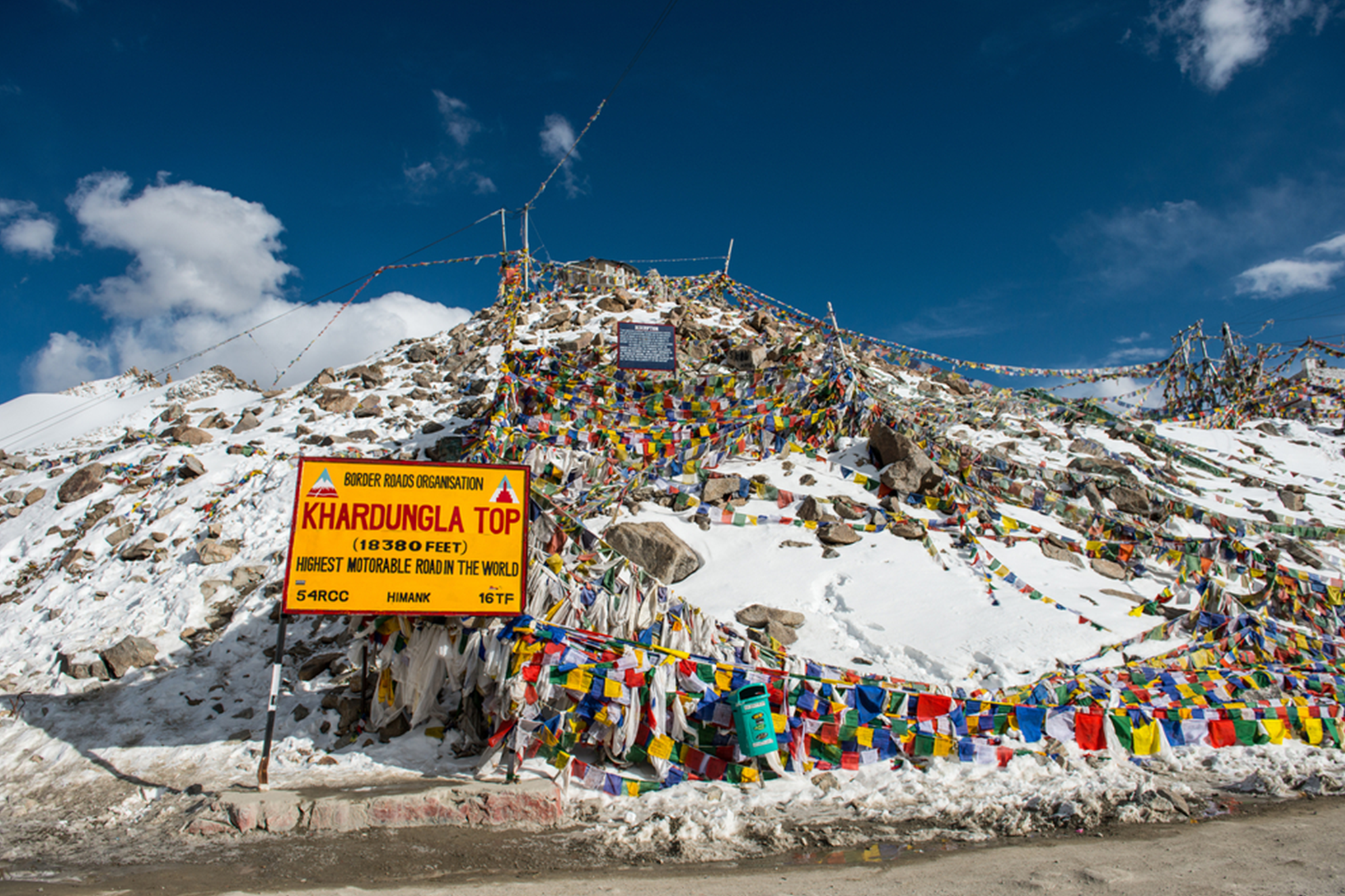 This place triggers a great sense of achievement as Khardung La Pass in Ladakh is famously the world's second highest motorable road located at a height of approximately 18,300 ft. You can travel by bike and experience the most adventurous part of your trip here.
4. Chadar Trek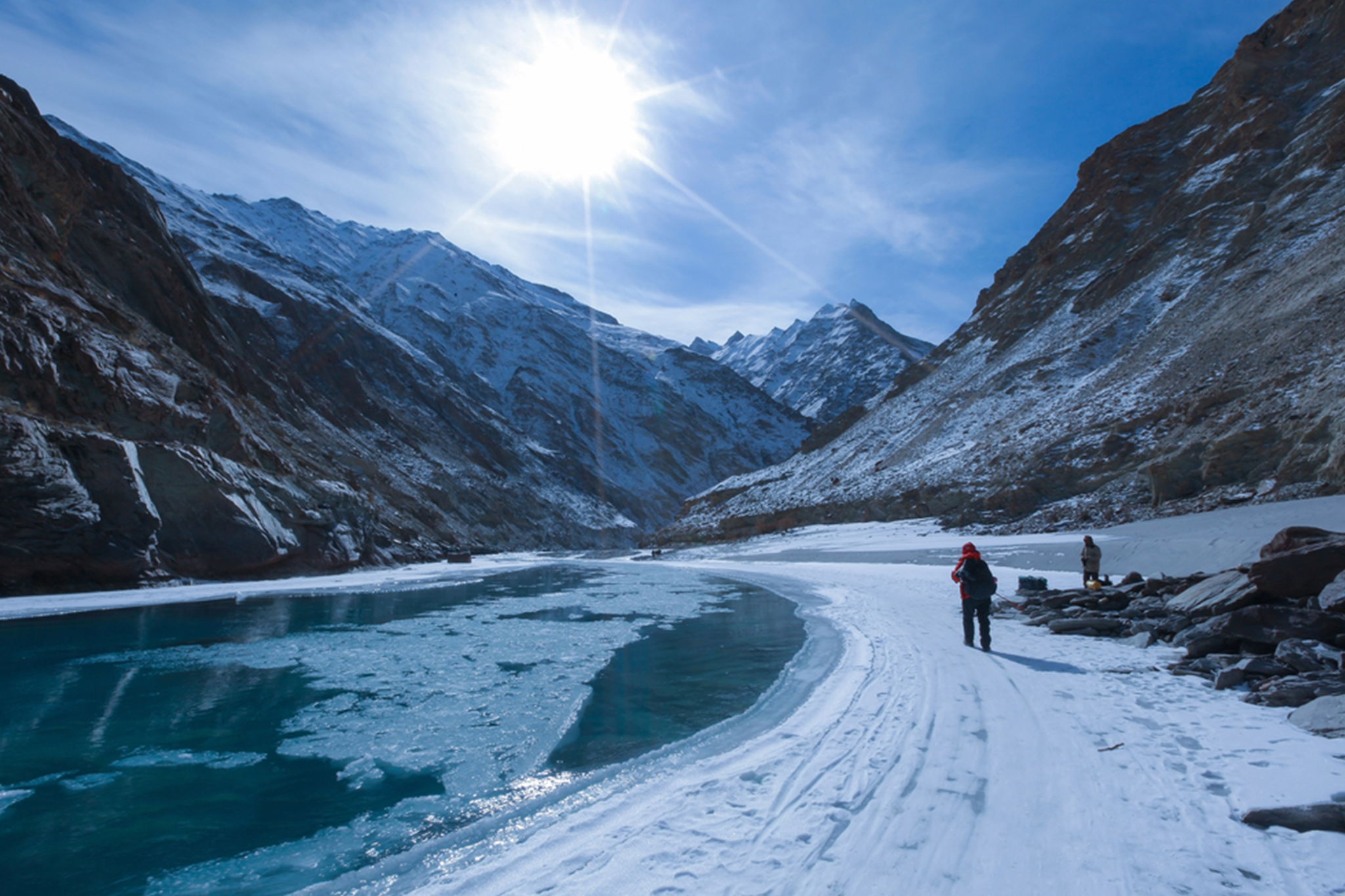 You can experience the true beauty of Ladakh covered with heavy snow mountains and that's when the Chadar- Trek begins. It is a completely surreal experience to walk over the Zanskar river when it is frozen. You will walk through the frozen river throughout the Trek. It takes approximately 6 days to complete this trek and is highly recommended if you are experienced with trekking. Though many people do not prefer to visit Ladakh during winters due to harsh weather conditions and extreme cold temperature. Also, you may experience lack of oxygen, so make sure you increase your stamina before taking this trek.
5. Visit the Royal Palace of Leh
The nine story palace will amaze you as you can experience the view of the whole ladakh from this Royal Palace. It is beautiful and you can enjoy the rich cultural heritage of Ladakh in the museum within the palace and also view the Indus Valley and Zaskar range that surrounds the palace.
6. Relishing the delicacies of Ladakh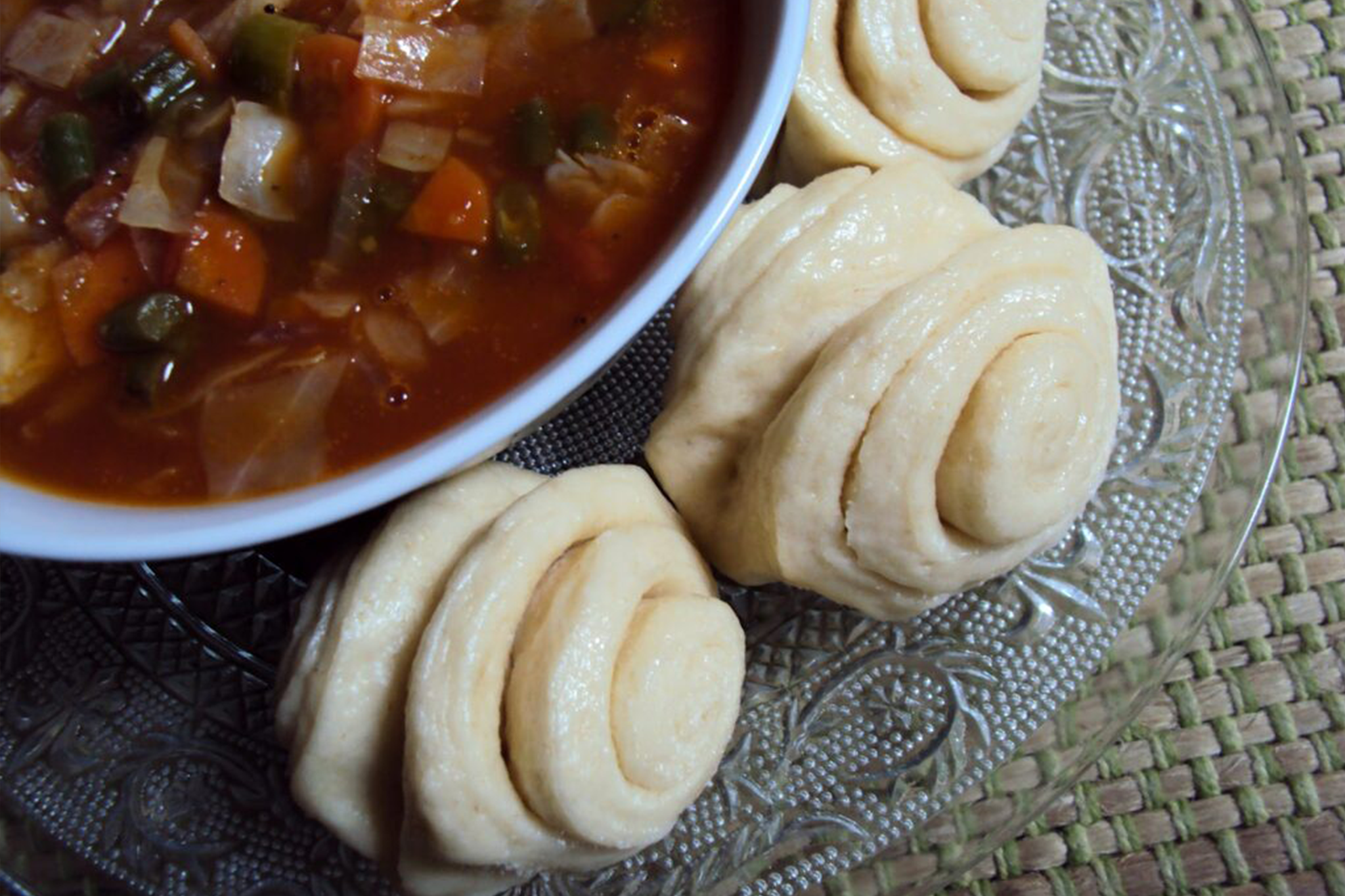 The traditional cuisine of Ladakh has its roots in Tibet. You can try the best Tibetan delicacies like Momos (dumplings stuffed with minced meat, vegetable or potatoes), Thukpa (vegetable & noodle soup), Skyu (wheat dough stew), Tingmo (Tibetan Bread).
7. Camping and stargazing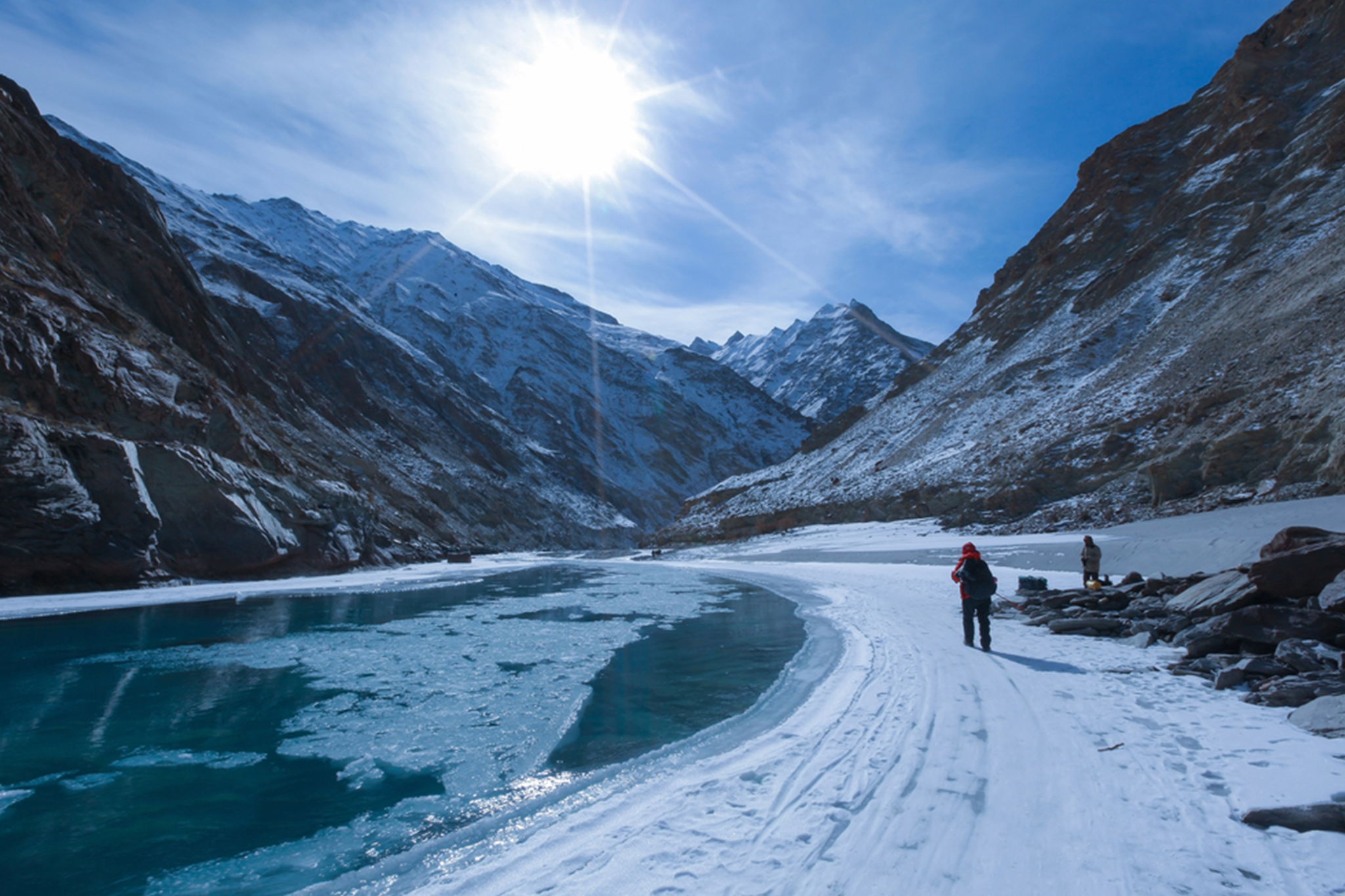 The most surreal experience in Ladakh is camping and stargazing. You can experience the Milky way galaxy in Nubra Valley. The barren land blanketed by a star-filled sky is a sight to behold.