Top 6 places in Bali to make you feel overwhelmed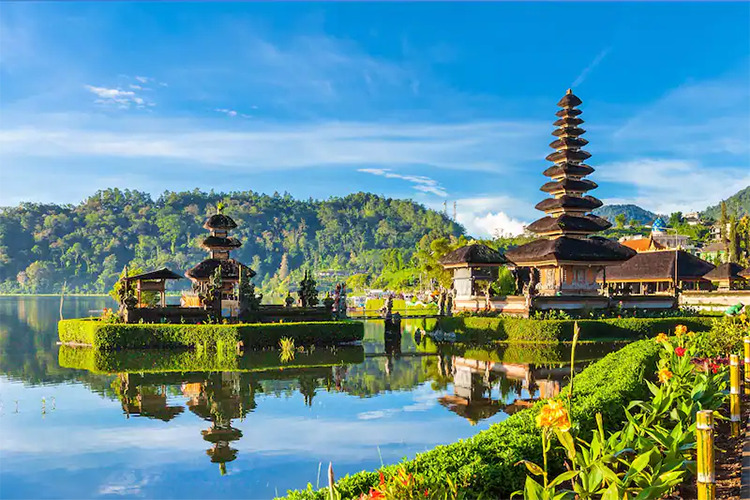 Beaches not only calms the mind but give a sense of soothing and serenity within self. What makes a beach perfect is its white sand, blue waters and the mesmerizing sunline which can definitely leave you awestruck while you are spending your vacations beside the beaches in Europe.
So, Here is a list of 6 places to visit in Bali to make you feel even more overwhelmed on your trip to Bali: 1. Uluwatu Temple
Uluwatu temple, also known as 'Pura Luhur Uluwatu' is a popular impressive Hindu temple placed on a steep cliff which is approximately 70 meters above the water level of the Indian Ocean and facilitates the visitors with absolutely stunning and panoramic views of the coastline surrounding the island making it a really great site for pleasant soul-satisfying sunsets. It is one of the most important temples of Bali as it is considered one of the directional temples which is believed to safeguard the island from evil spirits.
2. Tegalalang Rice Terrace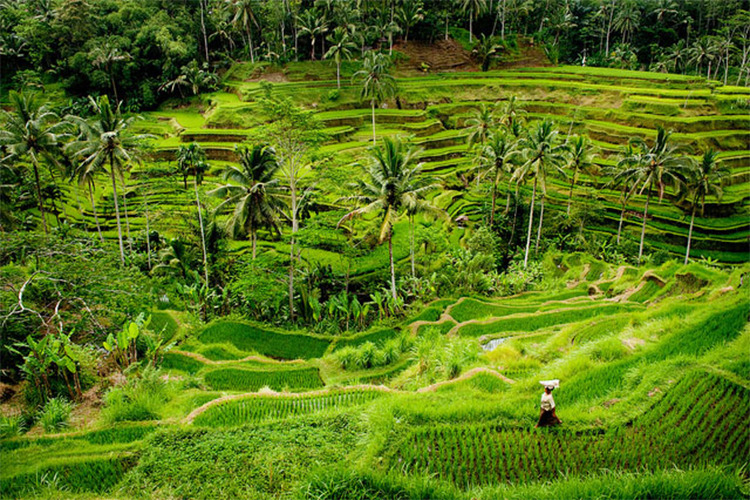 Tegalalang Rice Terrace, which is located in Ubud is an absolutely attractively arranged rice paddy field that follows the traditional Balinese irrigation system known as 'subak'. The irrigation system being used in these rice terraces is believed to have been passed down by a respected holy man named, ' Rsi Markandeya' back in the 8th century. If you want to experience the beauty of natural green landscapes, the best time to visit this place will be between October to March.
3. Menjangan Island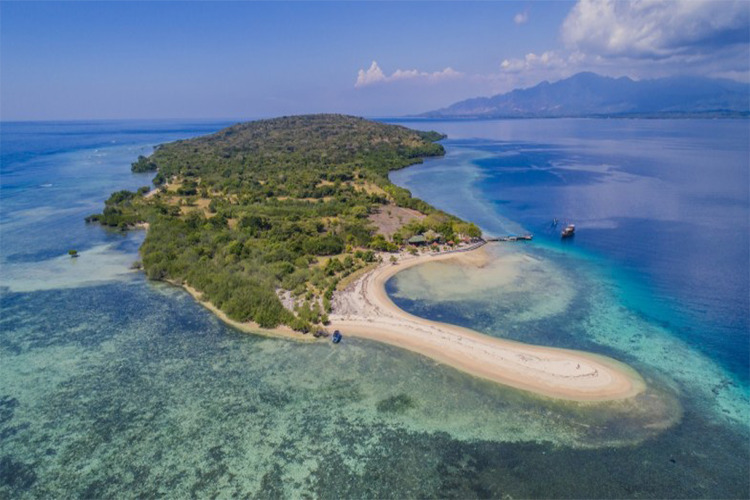 Menjangan island is one of the most beautiful hidden places of Indonesia, which is located about 10 km to the northwest off the shore of the mainland of Bali. You can go diving and snorkelling at Menjangan island and explore the marine life involving various species of this island. This island does not have any accommodation facilities, so you have to visit this place in the daytime only.
4. Gitgit Waterfall Trek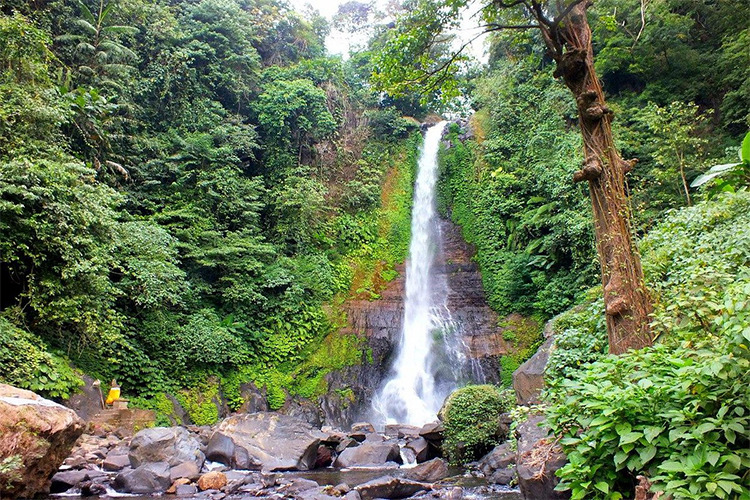 Gitgit waterfall is also known as 'Twin Falls' because of its flow that splits into two different equal waterways as it falls on the ground. It is located in the north direction of the southeast Asian island. You can easily arrive at this waterfall by completing a short 15-minute trek from the main road and afterwards a short trek down the valley you can experience a delightful journey amidst nature's wonder.
5. Campuhan Ridge Walk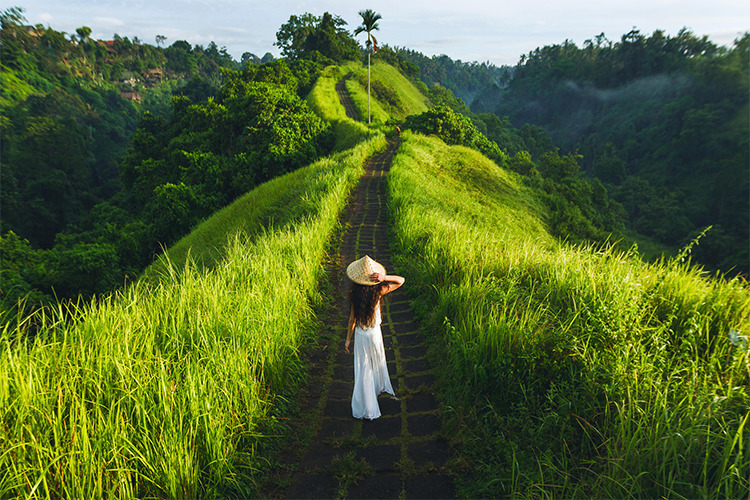 Campuhan Ridge walk is a challenging walk that is hilly and uneven at times and offers spectacular views of the valley and is located in Ubud, Bali. It offers a well-marked trail with absolutely stunning views across the valley. This valley reveals its treasure spots as you start exploring it. This ridge walks through dense jungles, and palm trees and reaches a settlement in the end where you can enjoy local cuisines and refreshments.
6. Bajra Sandhi Monument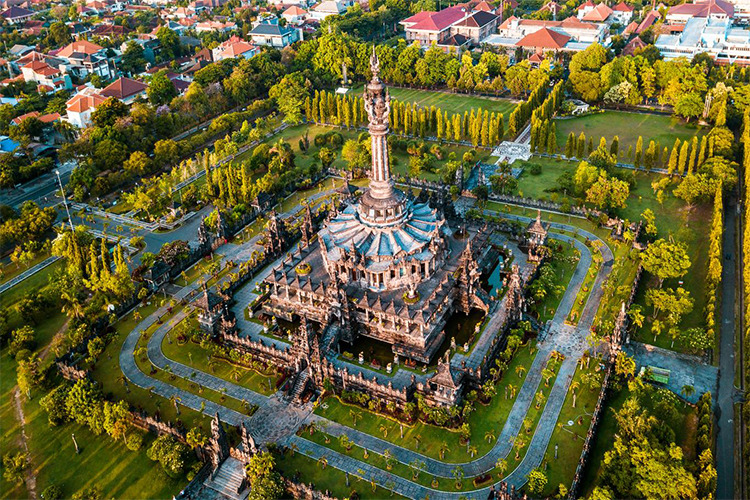 Bajra Sandhi Monument, located in Denpasar, Indonesia is an example of the finest historical architecture of Bali which dates back to the 19th century. This monument signifies the struggle of Balinese people across history for independence from the Dutch Colonial. This place is available for tourists from morning to early evening, seven days a week. While visiting this monument, you can visit the Bali Museum, Museum Le Mayeur, Museum Pasifika, and many more that are nearby attractions of this place.