You cannot afford to say No to these experiences in Maldives!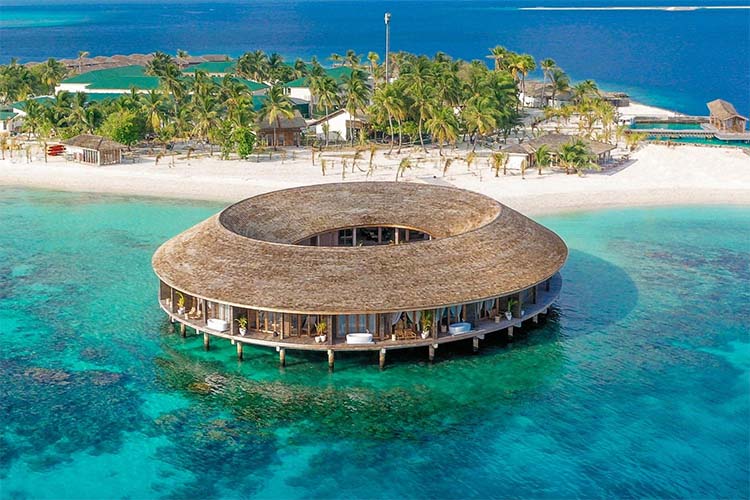 Maldives is a pure paradise for the one who loves a calm and peaceful environment. It is a tropical paradise that will captivate your senses and leave you craving for more. This breathtaking destination with pristine white sand beaches and crystal clear turquoise waters with natural beauty offers a delight to travellers. Maldives is a perfect destination if one seeks relaxation or thrill.
So, Check out this list of activities that you can't afford to miss on your next trip to Maldives. 1. Scuba diving
The oceanic floor of the coast of Maldives is protected by the Marine Conservation Law and is home to a huge variety of stunning marine life. This water sport provides divers with a gorgeous insight into the marine life beneath the Indian Ocean. The variety of life available here includes Angel Fish, Snappers, Tunas and 700 other species of fishes and other marine creatures along with coral reefs that make it remarkable.
2. Submarine tour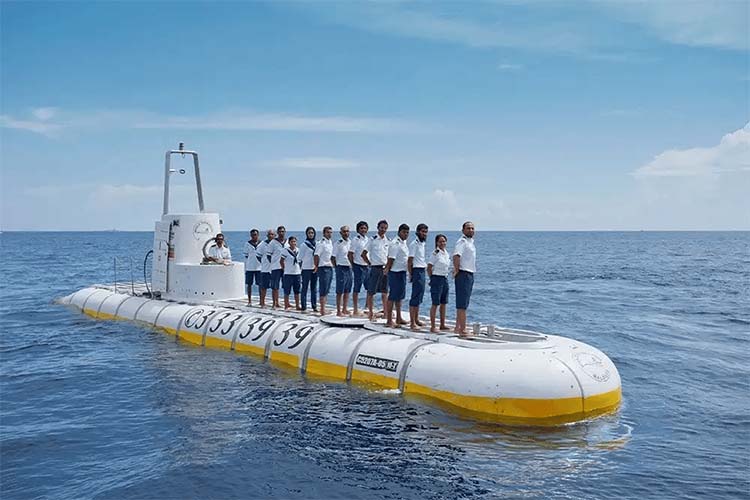 The marine life of Maldives offers a stunning view of the world beneath the ocean and a submarine tour is a very good idea to explore the same. If you're afraid to go scuba diving, a submarine tour to experience the underwater world is the best choice to get this unforgettable experience.
3. Catamaran Sailing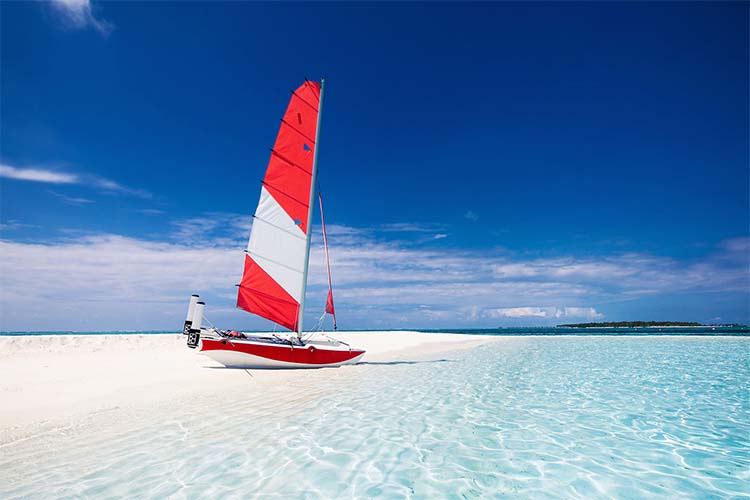 Catamaran Sailing is sailing on a boat with two hulls both of which are connected with a bridge deck. They are comparatively faster, stable, and spacious and give an everlasting experience to the traveller. These boats are safe and easy to control.
4. Flyboarding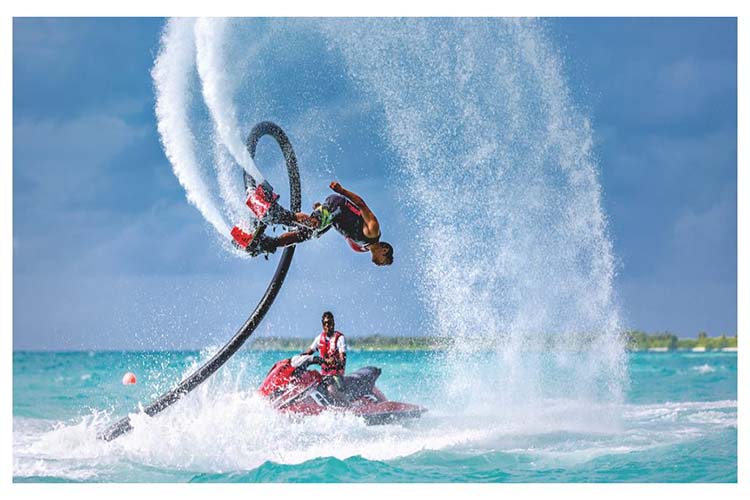 Flyboarding is a water sport that is done by people who love adventure using a flyboard. It gives the travellers a feeling of flying on jet propulsion and provides a very thrilling experience. The warm waters, natural beauty and pristine waters of this place make it one of the best destinations to try flyboarding.
5. Glowing beach on Vaadhoo Island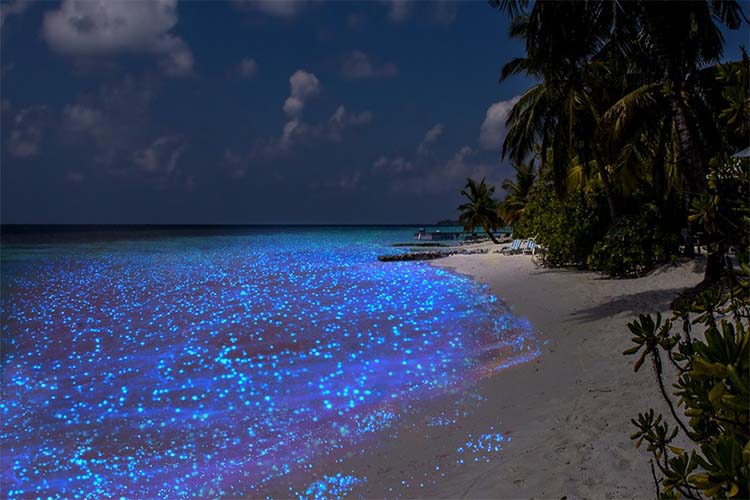 Glowing Beach, also known as the 'Sea of Stars' is a bioluminescent beach on Vaadhoo island and is one of the most beautiful places in Maldives because of its glow-in-the-dark waves. The water turns bright blue at night because of a biological phenomenon and gives the beach an ethereal look.
6. Dolphin watching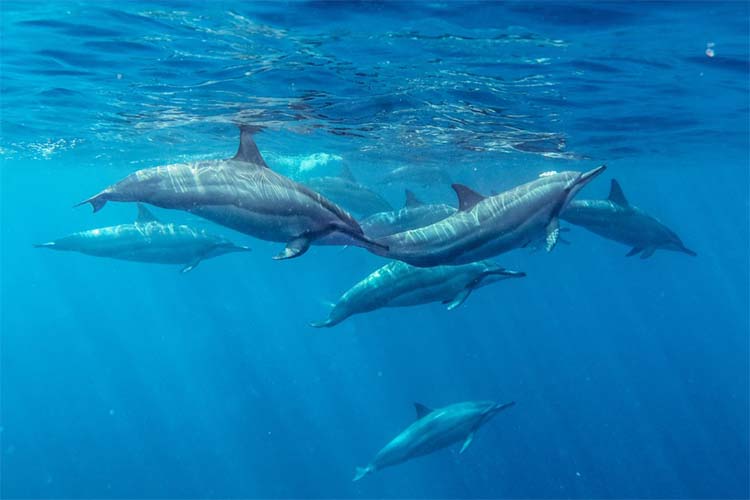 Dolphin watching is a must-try activity while you're in the Maldives. It gives a very peaceful yet thrilling experience to the viewer. Cinnamon Hakuraa is well known for hosting unbelievable dolphin excursions. You can visit this place in the evening during sunset and watch these playful creatures with a beautiful stunning backdrop of the sunset.
7. Dinner at an underwater restaurant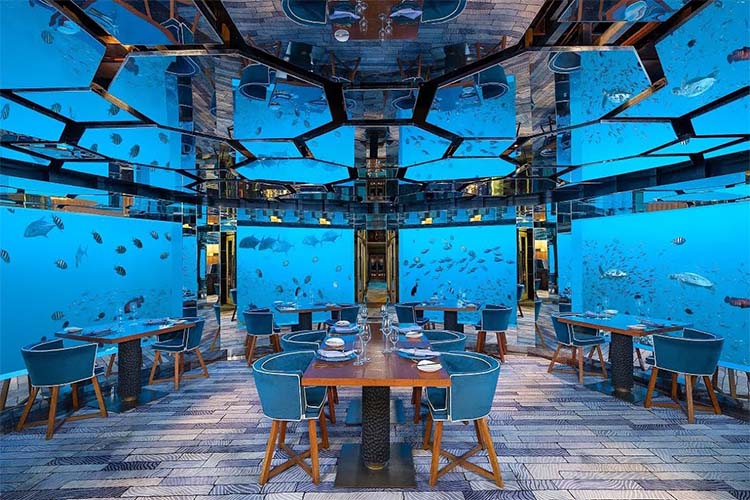 This majestic experience of dinner at an underwater restaurant offers a 180-degree view of the oceanic life of Maldives and provides an unforgettable experience to the visitor. You can go there any time on a day and can also book the entire restaurant for any private event. It gives an everlasting experience to the visitor that you'll always cherish.