A truly magical trip to Manali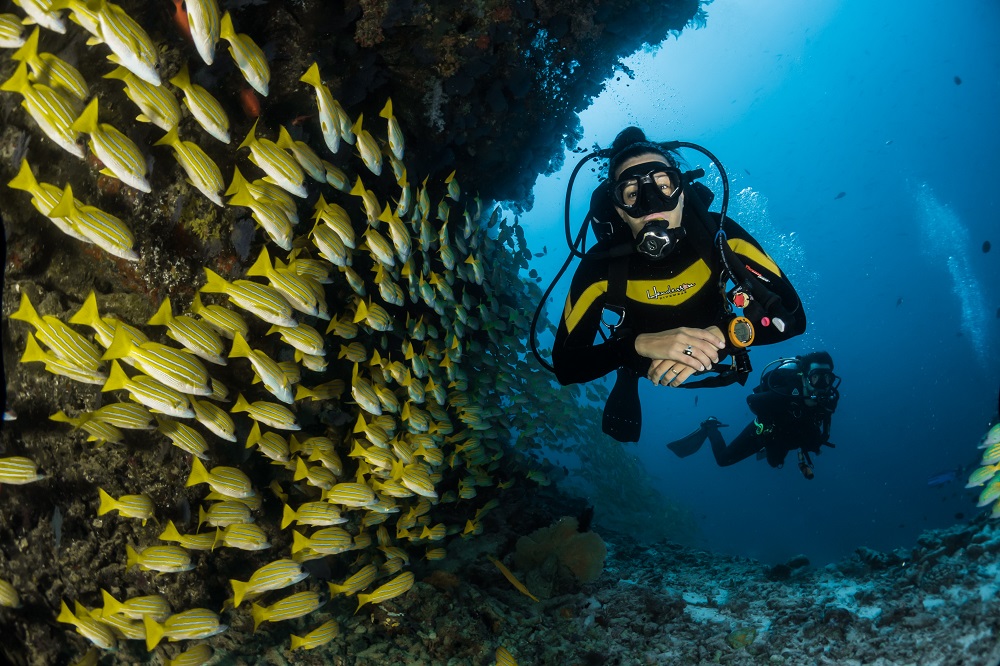 Ever since I have realized my love for the mountains, I look for opportunities to escape from the madness of city life. And for this reason, I along with my friend planned a trip to Manali.
As you begin on a four-day vacation to Manali, let yourself be enchanted by its enticing beauty. Enjoy the panoramic picture of lush valleys, rushing rivers, snow-capped mountains, and charming settlements. Visit historic temples, participate in exciting activities, and reach the highest point in the Rohtang Pass and Solang Valley. Savour the delectable delicacies supplied at the local tea vendors while sipping a cup of steaming hot tea. Before you go, dress up in traditional Himachali garb and take photos with your loved ones. Manali is distinguished by its combination of massive and majestic mountains and crystal pure river water, which has made the city appealing. If you want to have an unforgettable experience, I strongly advise you to visit Manali in Himachal Pradesh at least once in your life.
Overnight Journey from Delhi to Manali by car
Day 1

The journey began in a car from Delhi to Manali. We paused at Karnal to take in the scenery while sipping hot tea and eating a hearty meal. The weather was overcast and consistent the entire time. We later decided not to halt and to continue marching.

Kullu was our next destination, and it was a spectacular sight to behold. Manali was 30 minutes away from Kullu. The drive from Kullu to Manali was beautiful and captivating. We predicted that our destination would be a heavenly hearth since the journey from Delhi to Manali was so beautiful; certainly, it was. We boarded a Hotel after arriving in Manali and stayed there for the rest of the day.
Day 1

We went to the Solang Valley, which has beautiful vistas of lush green mountains, but in the winter, you can see glaciers and snow-capped summits. You may participate in a variety of sports such as skiing, zorbing, paragliding, and horseback riding. Our chauffeur then advised that we visit the Rohtang Pass, which is 51 kilometres from Manali and stands at 3978 metres above sea level. The scenery was breathtaking, and I was completely enthralled. I just whorled up in my seat as the altitude scale began to freeze with each accumulative metre. However, as soon as I stepped out of the car, I couldn't keep my gaze away from the enchantment that Rohtang's nature possesses, which is utterly ecstatic. I can say that visiting the Rohtang pass was a fantastic experience because I was so close to nature.
Day 1

Following the same path, the next day we arrived at Beas Kund Trek, another beautiful location. The Beas Kund Trek is a great spot to go for a weekend getaway to get away from the hustle and bustle of city life. The preserved scenery on the little mountain, which was surrounded by wildflowers, is a sign of calm and quiet. The Hadimba temple was our next visit. Hadimba Temple, which is rich in natural elements, provides a relaxing retreat for nature and armistice enthusiasts. It's a natural hot spring with restorative effects for the body.
Day 1

We were fortunate enough to be able to attend the Manali Winter Carnival because we arrived in the city in January. It is without a doubt one of the most extraordinary experiences I have ever had. Band concerts, cuisine festivals, street dramas, folk dances, and adventure sports were among the things that made me love every moment. We bid our goodbyes to the mountains after evening snacks and beautiful recollections.