Best Places For Bachelor To Travel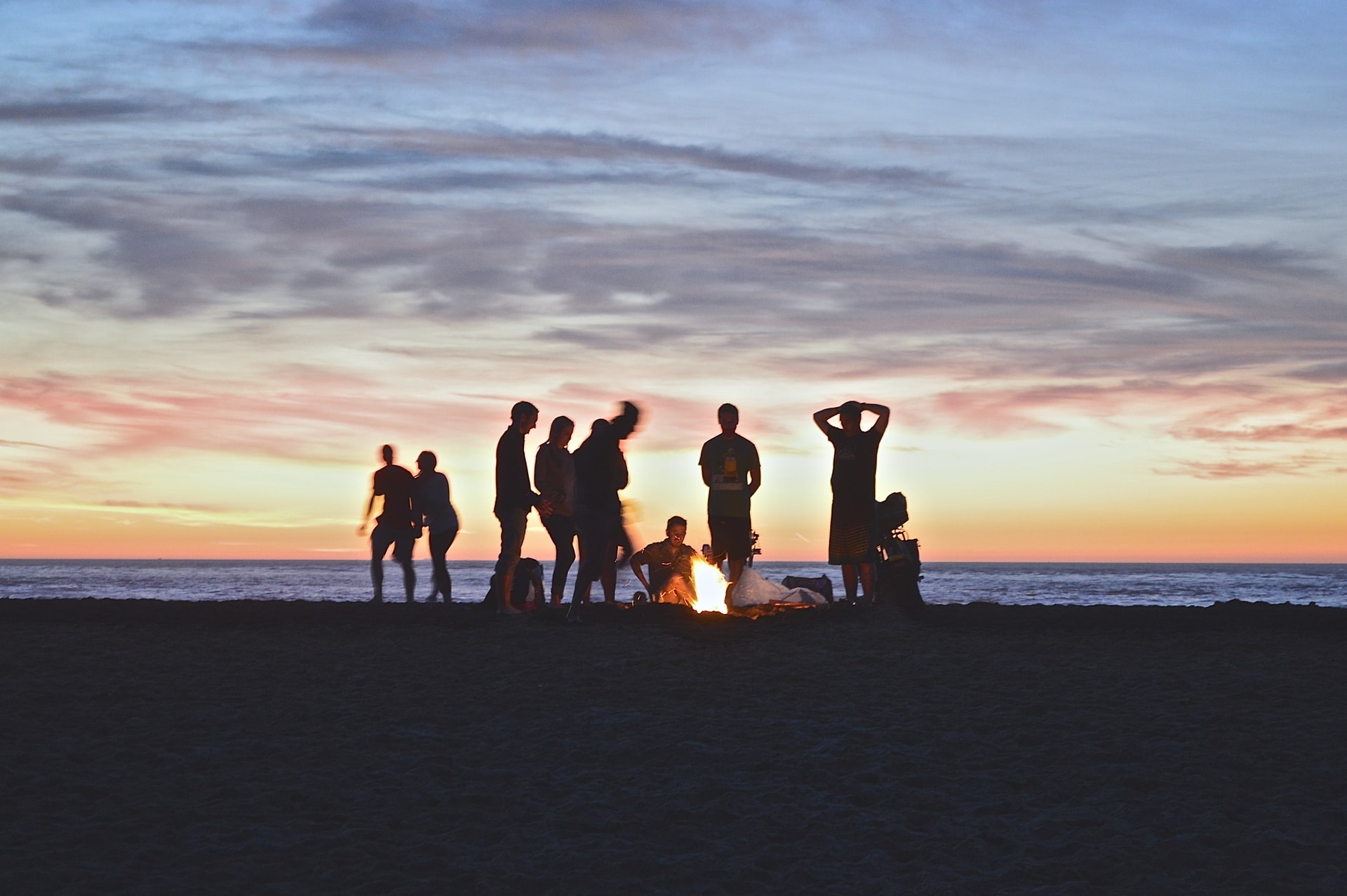 Many places in the world are daring and challenging, which we cannot even imagine. Bachelors are very fond of traveling. That's why today we will tell you about the beautiful and best places for a bachelor to travel across the world. After seeing these places of the world, your mind will be happy.
In addition, there are many such famous attractions worldwide, where every year lakhs of tourists come to visit. Even though the world is huge and vast, there is so much to see and do worldwide; perhaps many people will be surprised about where to go and what to do.
In this article, we have also told why it is the most famous tourist place globally and the specialty of these famous tourist places globally, so let's know ten best Tourist Places for a bachelor to visit.
10 Best Places For Bachelor To Travel
1. Bali, Indonesia
Bali island is one of the attractions of Indonesia, which is known for its beautiful tourist destinations. Bali, located to the east of Java, attracts tourists for its water sports activities on its sea beaches. In addition, the island of Bali is world-famous for its fragrant rice, delicious cuisine, attractive beaches, art culture, and traditions of Bali.
Apart from this, tourists get to see the view of Bali's Sunrise and Sunset Point in addition to scenic temples, attractive waterfalls, and retreats during Bali tourism.
Bali is recommended as a honeymoon destination, a family vacation zone, and an adventure lover's paradise, proving that it is not far from satiating solo travelers. If they were bachelors, their happiness would be doubled.
2. Australia
Along with beauty, Australia is a very rich country in terms of tourism. It is divided into islands, mainland, desert, and dense forests. The cities here are very beautiful and grand to be seen. The only continent cum country in the world has the dense rainforest with scary noises of the wildlife. The aboriginal traditions kept sacred the furious island scenery and the perfect mélange of natural and artificial attractions.
Fraser Island in Australia is considered the longest sand island in the world. If you want to behold the beauty of untouched nature, then you must come here. Here you will find some such species of fish and wild dogs, which are not found anywhere else in the world.
The Great Barrier Reef, Fraser Island, the Sydney Opera House, the Sydney Harbour Bridge, Blue Mountains National Park, Bondi Beach, Fraser Island, etc., are other popular places for solo travelers, bachelors can immerse in the utmost fun.
3. Belgium
Here in Belgium, you'll come across many the cult of the happy people to preserve their native as well, with a compact blend of tradition and modern conceptions of life. Many travelers, especially the bachelors, have pointed out that the kingdom of Belgium is a country in which the architecture is achingly beautiful.
The bell tower, when the greater part of their culture still has some of the influences, the labyrinth is a type of castle, and one of the things that you need to do is to plug the waffles and other local dishes that will have you chewing, and asking for more.
4. Miami, Florida
Miami tourist destination is a beautiful maritime city which is known for its attractive sea beach and nightlife. Miami is located in southern Florida and the capital of Latin America, overlooking the Atlantic Ocean.
Miami is not just a simple tourist destination but a truly otherworldly experience. You will have many things to do and many places to visit during your Miami tour. During your vacation here, try it out at this famous place for fishing. Rent a boat and get an unforgettable fishing experience.
The best places to visit in Miami city has the Vizhkay Museum, Miami Seaquarium, Bayside MarketPlace, jungle island, Bayfront Park, Collins Avenue, Wynwood Walls, star island, and many other places for a bachelor visit.
Still, the budgeted beach restaurants and resorts are creating a bond between the casual visitors also.
5. Amsterdam, Netherlands
Every traveler wants to visit Amsterdam, the Netherlands; it may be the only option to celebrate their single life. So they flushed down the city's streets as the host of the world's best coffee shops for more like a magnet, to keep the visitors in touch with the living in Amsterdam, the Netherlands.
The place will make a relaxed lifestyle, and you will feel freer. Because there is so much here to stay, and the city is like a breath of fresh & young do it every day. There are many places to visit like Beautiful art, homes, florists, supermarkets, local vendors in the street, the storytelling, the museums, and everyone's favorite settings in this bustling city and its magical charm.
6. Gangtok, India
Gangtok is another beautiful place in India for youth to visit, situated at an altitude of 1437 meters above the Shivalik hills on the Eastern Himalayan range. Gangtok tourist place is an attractive natural beauty and a place wrapped in clouds, which refreshes the tourists' minds and hearts. The winding hills and roads of Gangtok are very attractive, which will fill your trip with full thrill and excitement. Gangtok has things like natural beauty, and its main attractions include Tsomgo Lake, Ban Jhakri, Tashi View Point, to name a few. Apart from this, Gangtok is the third best place for white water rafting in northern India, which compels tourists.
7. Bangkok, Thailand
Bangkok is known worldwide for its nightlife. In such a situation, people like to go here for some fun in life to enjoy it. The brightness of all the cities of the world seems to be fading in front of this city. But this place also you would prefer to go to with friends instead of your family members because there are famous red light areas and intimate massage parlors and overnight rave parties and many restaurants. But we suggest you stay away from red-light areas and rave parties and enjoy life in the sea and other things to do, then your trip with friends will be exciting.
8. Macau, China
Macau, inviting guests to take a quick look at her with a festive look and fall in love with everything you will see here. The bright colors on the betting and the lit pubs of the town, and a touch of las vegas. Macau will never get old as history goes back hundreds of years.
The consistency in audacity with which the city maintains its momentum with the adoption of the treasures of the attractions in the area. It should come as no surprise as the young people from all over the world, and will be found in the halcyon days are working, no matter how much money they have to spend here are a variety.
9. Tel Aviv, Israel
Most likely, there are doubts about the reason for tel aviv that is included in the list. But you have to be surprised, tel aviv, israel's second-largest city, has a lot more to offer than you might expect. Energetic and cosmopolitan, and superior to all the others, it is also open to experimentation, innovative styles, beauty, and dining.
The light of the sun on the beaches appears as red-oxide, especially during the sunset. It is what your soul yearns for, and tel aviv, and is a one-word answer in a quiet and peaceful period.
10. Seoul, South Korea
Bright, flashy neon colors in seoul, south korea, seem to sleep, and the skyscraper-in-a-row in the city's streets, 24/7, is an important part of our daily lives. Authentic korean food is enough to make a feast for your stomach, and it's one of the most important reasons people keep track of seoul, south korea.