TOP 5 LOW BUDGET PLACES TO VISIT IN INDIA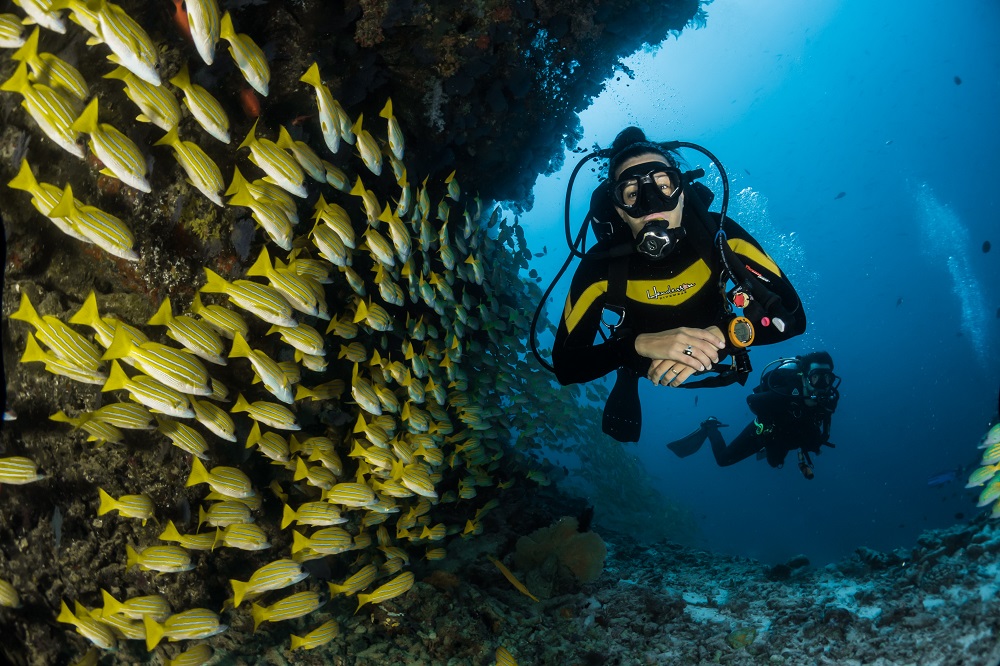 We all know how it feels when long weekends or holidays approach, or when they desire to skip college or work and travel with friends to far-flung locations arises. But, what is that one excuse you use when you cancel a trip you really wanted to take? That's correct. It's all about the money! No matter how fantastic a trip we plan and how excited we are about the thought of getting there, the whole thing falls apart when you discover the costs will surpass your budget. But that is no longer the case. If you just have a few thousand in your wallet, don't worry; there are plenty of cheap tours in India to choose from. From north to south, east to west, there are a plethora of places just waiting to be discovered. These low-cost getaways are a crowd-pleaser, and they make the teeny-tiny getaways entirely worthwhile!
The following are some of the top examples of low-cost travel in India. Although it is impossible to visit each and every location on the following list, the majority of them will live highly convenient for practically all travellers.
Kodaikanal

Kodaikanal, often known as the Princess of Hill Stations, is one of India's most well-known hill stations. This charming tiny hill town in Tamil Nadu is known for its gorgeous lakes, scenic treks, rolling hills, stunning pine trees, and pleasant climate. Unlike Ooty, even during peak tourist season, you will not witness swarms of visitors in every nook and cranny of the place. Kodaikanal delivers the greatest of lifetime memories without burning a hole in your pocket, whether you're boating on Kodaikanal Lake or cycling around it, or trekking to the nearest hillock at night for a mesmerising view of the Milky Way galaxy.

Pondicherry

The ideal destination for a journey with family or friends, or even a solo traveller, Pondicherry does not demand a lot of money. This French Riviera of the East provides everything you need for a fantastic vacation: breathtaking vistas, friendly people, unspoilt beaches, tranquilly, delicious cuisine and wine, and charming French infrastructure. All of the places to visit in Pondicherry have their own unique appeal. Staying in one of the beautiful Ashrams in this Union Territory is the ideal way to experience the actual essence of this Union Territory. Stay at the exceedingly welcoming Auroville Ashram if you want to keep your lodging costs to a minimum; this city can be one of the cheapest in India.

Alleppey

Known as the "Venice of the East," Alleppey is known for its lush scenery, lagoons, and waterways. It's the greatest spot to relax on the ever-present houseboats while sampling the excellent coconut-laced seafood and taking one of India's cheapest vacations. Alleppey is one of India's most attractive destinations for low-budget vacations.

Itanagar

Itanagar is known for its scenic beauty, Buddhist culture, distinct heritage, and delectable Arunachalese food. It is located in the Himalayan foothills. North-east India's uncharted terrains provide a welcome respite from everyday life. While you're enjoying the beauty of the dawn-lit mountains, don't forget to check out the local culture and food, both of which will leave you wanting more. The wilderness of Arunachal Pradesh is home to a diverse range of flora and animals, including more than 500 orchid kinds and the state bird, the magnificent big Indian Hornbill. If you're visiting Itanagar between September and December, you might want to include the Ziro Festival of Music, a well-known annual cultural spectacle.

Gokarna

If you consider the beach to be a source of happiness, Gokarna is the place to be. Gokarna, a little beach town in Karnataka, provides a welcome break from the madness of Goa while allowing you to unwind and relax by the Arabian Sea's gorgeous blue seas. The magnificent beaches of Gokarna, such as Om Beach, Half Moon Beach, Nirvana Beach, and Paradise Beach, provide guests with surreal to spiritual experiences. Gokarna provides a variety of exciting water sports activities, including scuba diving, snorkelling, banana boat excursions, and more. Gokarna, one of the cheapest locations to visit in India, is known for its numerous temples and shrines. It also attracts many spiritual and religious travellers throughout the year. While you're here, pay a visit to Sri Mahabaleshwara Swamy Temple, one of the country's oldest Shiva temples. The 4th-century temple, built of granite, is a great example of Dravidian architecture, making a visit worthwhile even for non-religious visitors.